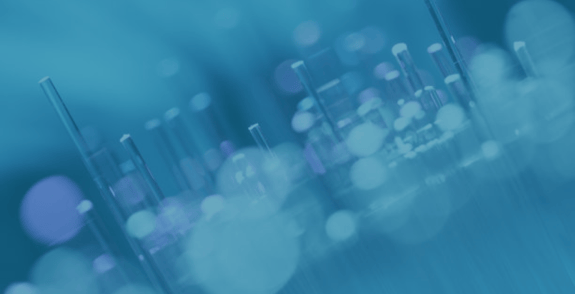 Terms of Use
Welcome to Navigance.
This website is owned, operated and maintained by or for Navigance GmbH ("Navigance"). It is provided to you as a service.
Please review the following Terms of Use that govern your use of our website. Please be aware that we reserve the right to update or to change the Terms of Use at any time without notice to you.
The latest version of our Terms of Use can be found here. Click on the headers to view the content.
Copyright
Universal Validity
Intellectual Property
Limitation of Liability
Course of Law
Copyright © 2020 Navigance GmbH
Navigance is a wholly owned subsidiary of Clariant Produkte (Deutschland) GmbH
All rights reserved.
Agreement
Please note that your use of our Web site constitutes your unconditional agreement to follow and be bound by these Terms of Use. Everything you see or read on this Web site is copyrighted unless otherwise noted and may not be used without the written permission of Navigance except as provided in these Terms of Use or in the text on the site.
Navigance reserves the right to update or modify these Terms of Use at any time without prior notice. Your use of the Navigance Web site following any such change constitutes your unconditional agreement to follow and be bound by these Terms of Use as amended. For this reason, we encourage you to review these Terms of Use whenever you use this Web site. Copyrights, trademarks and trade names contained herein are registered or applied for in many countries.
Limitation of use
Except for personal, non-commercial internal use, you are prohibited from using any of the materials and documents shown without obtaining Navigance`s prior written permission. This prohibition includes, without limitation, copying, distributing, modifying, reproducing in whole or in part, uploading, transmitting, licensing, selling and publishing.
Copyrights and trademarks
All of the trademarks, logos and other intellectual property on this Web site, whether registered or unregistered, are the property of Navigance or its affiliate companies or are used with the authorization of the owners and are subject to copyright protection. You should assume that everything you see or read on this site is copyrighted unless otherwise noted. Trademark and brands information is available on the Navigance Web site.
Navigance generally does not object to your placing a link on your Web site for easy connection to a Navigance Web page, provided that the guidelines of the Navigance.com logo program are followed. The information contained herein is provided to you for your own use. Navigance makes no warranties, expressed or implied, and assumes no liability in connection with any use of this information.
Warranty disclaimer
Information on this Web site is provided to you "as is" for your personal use and at your own risk. Navigance makes no warranties or indemnities, expressed or implied, and assumes no liability in connection with the use of any information from this Web site. Hyperlinks to Web sites that are not operated by Navigance are provided in good faith for your reference and convenience only and do not imply any endorsement of the material on such third-party Web sites or any association with their operators. Your access and use of these Web sites is solely at your own risk. Navigance reserves the right to alter the content and functionality of this Web site or to shut it down at any time for any reason without prior notice.
Presentation Disclaimer
The presentations for download on this website and on all linked websites contains certain statements that are neither reported financial results nor other historical information. These statements are forward-looking statements because these forward-looking statements are subject to risks and uncertainties, actual future results may differ materially from those expressed in or implied by the statements.
Many of these risks and uncertainties relate to factors that are beyond Navigance's ability to control or estimate precisely, such as future market conditions, currency fluctuations, the behavior of other market participants, the actions of governmental regulators and other risk factors such as: the timing and strength of new product offerings; pricing strategies of competitors; the Company's ability to continue to receive adequate products from its vendors on acceptable terms, or at all, and to continue to obtain sufficient financing to meet its liquidity needs; and changes in the political, social and regulatory framework in which the Company operates or in economic or technological trends or conditions, including currency fluctuations, inflation and consumer confidence, on a global, regional or national basis.
Readers are cautioned not to place undue reliance on these forward-looking statements, which speak only as of the date of this document. Navigance does not undertake any obligation to publicly release any revisions to these forward-looking statements to reflect events or circumstances after the date of these materials.
Password and account security
For some services of the Navigance Web site, you will be required to open an account, and only registered users may access these pages. You must complete the registration process by providing us with current, complete and accurate information as prompted by the applicable registration form. You will also need to choose a password and a user name. You are entirely responsible for maintaining the confidentiality of your password and account.
You agree to inform Navigance immediately of any unauthorized use of your account or any other breach of security. Navigance will not be liable for any loss that you may suffer as a result of someone else using your password or account, either with or without your knowledge.
However, you could be held liable for losses incurred by Navigance or another party due to someone else using your account or password. You shall ensure that your user data is not accessible by third parties. In addition, you are liable for all transactions and other activities carried out under your account. You are not allowed to use an account other than your own account at any time without the permission of the account holder.
Viruses
Although Navigance makes every attempt to keep the Navigance Web site free from viruses, Navigance cannot guarantee that it is virus-free. For your own protection, you should take the necessary steps to implement appropriate security measures and utilize a virus scanner before downloading any information, software or documentation.
Damages
Navigance will not be liable to any party for direct, indirect, incidental, special, punitive or other consequential damages resulting from any use of this Web site or of the information made available on it, or on any other Web site accessible through a link or hyperlink, including, but not limited to, any loss of business, loss of profits, loss of data, or loss of use.
Legal consequences
If you violate any rule or regulation stated in this document, you may be subject to disciplinary action. Information and services offered on the Navigance Web site are under no circumstances to be used for illegal activities. Observed and verifiable instances may be reported to the appropriate authorities. We wish to inform you that we will attempt to recover from you all damages caused by any violation of these conditions.
Applicable law
Any legal claims or lawsuits in conjunction with the Navigance Web site or its use are subject to the interpretation of the laws of Germany, except for the provisions of international private law and the Hague Convention relating to a Uniform Law on the International Sale of Goods of July 1, 1964 and in the UN Sales Convention of April 11, 1980.
Any supplementary request must be in writing.