Optimize

with one solutions partner
Optimize.

Always.

Navigance is a single provider of solutions for each stage of your digitalization journey, tailored to the needs of chemical producers. We combine advanced data analytics technologies with chemical and process expertise, providing software as a service easy to introduce when the time's right. Digitalize the way that's right for you with secure cloud-based data analytics solutions designed by and for chemical process experts.
Navigance Performance Manager
Optimize

your decision-making and collaboration, driven by data

Make better, more collaborative, more informed decisions based on your plant data. The Navigance Performance Manager visualizes it all in one place. See, share, collaborate, and act fast on trends and patterns in your plant, with secure role-based access from anywhere.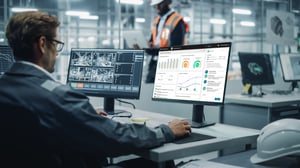 Navigance Plant Monitor
Optimize

your plant's availability to

avoid costly downtime

Anticipate and tackle potential problems in your plant early to prevent unplanned downtime. The Navigance Plant Monitor automatically scans for anomalies and deviations in your process data 24/7. And it alerts you proactively, so you can take focused action and optimize uptime.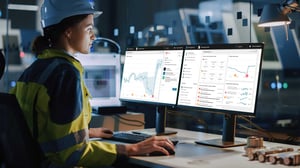 Navigance Optimization Engine
Optimize

your chemical process to hit KPIs around the clock

Take the guesswork out of optimizing your process and keep hitting your critical goals. The Navigance Optimization Engine uses hybrid process models and industrial AI to scan your data and give automatic, actionable recommendations for continuously fine-tuning process control variables.
A powerful solution for your plant
Get user friendly solutions for your chemical process. Our services are available globally.
Here some facts about Navigance today.
Hassle-free digitalization tailored to your needs and industry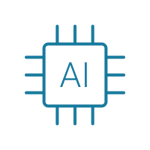 Solutions for every step of your digitalization journey
No need to learn and manage different tools and platforms from different providers.
Our solutions cover both your process and equipment, and everything from data visualization to real-time optimization.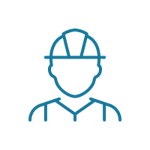 Full-service,
not self-service
Get step-wise implementation to suit your specific needs, with high flexibility, easy expansion, and little in-house effort.
Once deployed, our Software as a Service keeps getting better, with continuous updates and advances.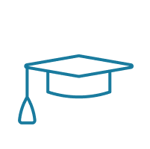 We're experts in chemical production ourselves
Our team brings decades of chemical manufacturing experience and deep data science knowledge.
We're hands-on if you need it, providing advice and insights during implementation and ongoing use of our services.
Benefits for everyone

Navigance is good news for everyone in your chemical plant.

For Engineers & Operators:
For Plant Managers:
For Commercial teams:
Save yourself from time-consuming data analysis: access key plant data and trends easily all in one intuitive dashboard
Set goals and constraints for optimizing your process and receive recommendations to fine tune control variables around the clock
Keep your plant running at high availability and optimum levels around the clock, and use our expert insights to find other ways to optimize your operation
Get alerted in advance to abnormal behaviour so you can investigate early and fix issues before they become problems
Increase plant availability and sustain it at higher levels, shifting your team from firefighting to proactive action to avoid unplanned downtime and production losses
Adapt easily to different scenarios and priorities – from maximizing output to optimizing efficiency
Track the measures most critical to plant objectives, steering processes and helping operators and engineers deliver on business and operational goals and priorities

Enjoy complete transparency of the operation for you and your team and grant secure role-based access to its data and insights for enhanced collaboration
Minimize the cost of production and increase competitiveness with technologies that optimize the critical parts of your operation
Get a dashboard tailored to you for complete operational transparency and a single source of truth across multiple plants and processes
Benchmark your operations against your market more easily
Increase plant availability to improve profitability and avoid operational risks and costly downtime
Invest in, learn and use just one common suite of tools, not several
Take your next steps with Navigance
Choose the tools and support that help digitalize your unique operation the right way, at the right pace.
The Navigance suite works for with any plant setup, chemical process and technology mix. So talk to our experts about a solution tailored to your specific needs
Latest from Navigance
Handy tools, useful reads and upcoming events to help you optimize.